Refinance Edmonton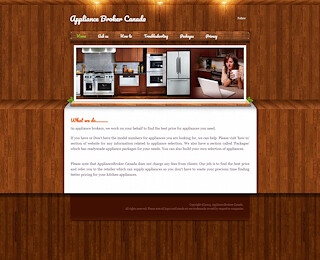 When you are looking for an honest and trustworthy mortgage broker to assist you with a home refinance in Edmonton, there are several things to consider before you choose from the many consultants that are out there, such as their reliability, their reputation and if they have the professional know how that you require. As with any type of business that you deal with, there are brokers that have exceptional abilities and strategies to obtain the perfect loan for your unique circumstances, and then there are the other ones that simply don't deliver what they promised, causing you to waste time and money. Rate City has been proudly assisting our valued clients with the best and most flexible home loans for over the past several years by offering a wide range of products and professional services.
Rate City is known as the most experienced and professional mortgage consulting company that offers home refinance in Edmonton, and all of its surrounding communities because of our sound knowledge of how banks and other lending institutions act and think when it comes to lending money. Most people start their search for a good mortgage rate with their own bank or credit union, and this is usually a good idea. One of the drawbacks to this type of strategy is the fact that there may be other banks that are willing to give you a lower interest rate that don't know about, because you didn't attempt to negotiate any other terms or offers. This is one of the many reasons why people choose to trust the professional know how of a well established and dedicated mortgage consultant, allowing them to negotiate with several banks.
Brokers are mortgage experts, because they know the market, follow trends and know which institutions offer which mortgages products. They'll also know which lenders are offering discounts or deals, saving you a tremendous amount of time and work. A smart broker can identify the most appropriate lender for your specific needs, and know which mortgages will be most appropriate. They also handle the hassle of paperwork and interaction with lenders, which can help relieve stress from the process. This saving of time, work and stress is a big factor for many individuals who use a mortgage broker. Some brokers develop personal and professional relationships with lenders, which may accelerate the application process. 
If you would like some additional information about all of the benefits that come along with choosing a professional mortgage consultant that offers home refinance in Edmonton to assist you, Rate City would like to invite you to visit our web site at ratecity.ca so that you can learn more about the specific advantages that we have for you that can save you time and money when you are refinancing your home. On our home page, you can leave us your contact information and a brief comment about your current situation with your existing mortgage. When we receive your information, one of our friendly and knowledgeable team members will be happy to assist you.
Refinance Edmonton
Edmonton Mortgage Broker Sikander Brar
7808808880
Suite #102, 1253 91st Street SW Edmonton Alberta T6X 0T8
View Larger Map